THE INTERFACE
Inspired by the classical film cameras from the 70s and 80s, Argentum's interface is simple, but functional, a balance between the modern sleekness and the classical forms.
It is the first camera interface made with the now ubiquitous larger iPhones in mind. In the landscape mode the interface adapts to the shift in the handling moving the shutter button to the end of the panel placing it right under the photographer's thumb.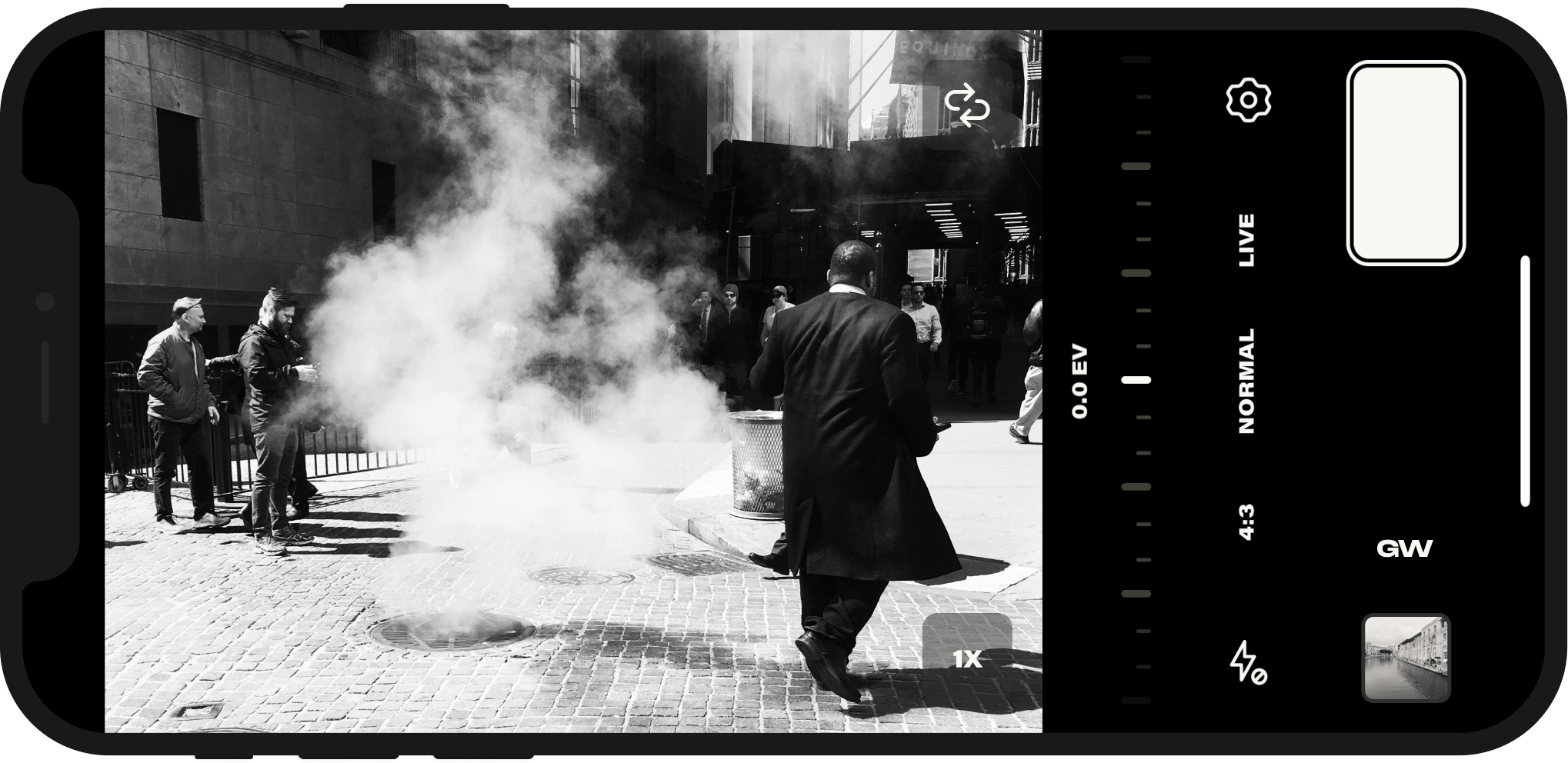 THE LITTLE DETAILS
Argentum's look is minimal, yet extremely functional with a lot of small details that do not jump at you at the first glance but contribute to a smooth experience with the camera.
The shutter button changes its brightness depending on the lighting conditions around you making it visible in any kind of light.
The EV compensation scale reminiscent of the classical cameras look makes it easier to select the exact value for your shot.